Welcome to GingerRunner.com!  Since 2011, I've been creating films, reviews, interactive live shows, music and art all inspired by and featuring distance running. I hope that this site and all the wonderful content will help you find the inspiration to take on your own endurance journey! I want to prove to you that anybody can do it; it's just a matter of having faith in yourself and your ability. A sense of humor doesn't hurt either!
Make yourself at home, have some fun with us, and learn something in the process. We train hard. We race harder. We celebrate our accomplishments the hardest. We are GingerRunner.com
I'm not the only person that will contribute to this site. I really wanted to make a community of people of all different shapes, sizes and abilities in order to show you that indeed anyone can run and have fun doing it. Here are some of our community leaders! (If you think you have what it takes to be a contributor to GingerRunner.com, please contact me and let's chat it out!)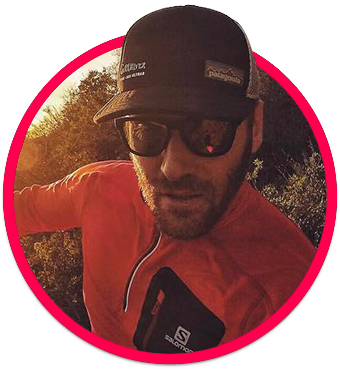 ETHAN NEWBERRY
owner / the ginger
Ethan Newberry is a filmmaker/composer/creator that currently lives in beautiful Seattle, WA. He's been running (not very quickly) since junior high and has grown an immense passion and respect for the support which led him to create The Ginger Runner. He's been an Art Director, Motion Graphics Director, full-time content creator and has worked with some of the biggest brands out there in addition to having a successful 10 year career as a professional actor in Los Angeles (you might still be able to find some of his work out there!). You can find out more about why he started The Ginger Runner by checking out his first entry on GingerRunner.com by clicking here.

KIMBERLEY TESHIMA Newberry
mile long legs
Kim Teshima Newberry is an ultrarunner and social media expert who's using her years of production and managerial experience to take on all of the behind-the-scenes logistics of making The Ginger Runner work. From organizing events, fulfilling orders, and replying to emails, Kim pretty much is the only reason this whole thing runs (pun intended)!"