ALTRA THE ONE 2 (Squared)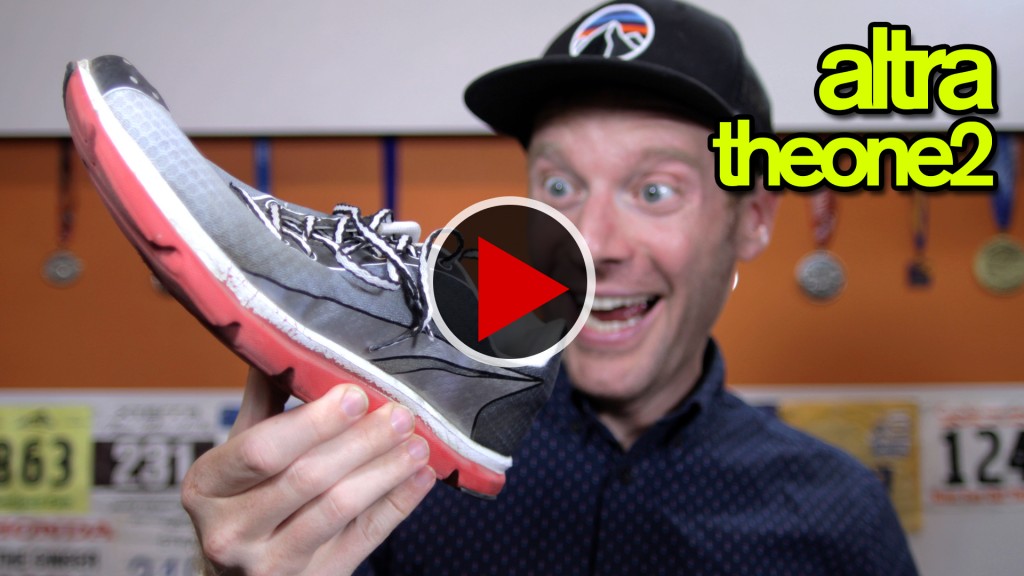 Every once in awhile, I am really blown away by a shoe. Unexpectedly so. Altra's The One 2 (squared) is one such shoe. After being a bit disappointed with previous Altra models and them not living up to my expectations, I wanted to make sure I gave these a shot seeing as Altra had seemingly gone back to the drawing board on a lot of their shoes. Boy, was I glad I did. This shoe has quickly become one of my favorite shoes of 2014.
From the moment you slip these shoes on, you feel like you're wearing a speed slipper. The super comfortable upper and soft cushy midsole material combine to make one hell of a comfortable experience. Running in them is no different. I even chose this shoe as my Big Sur Marathon shoe (you can see it in my race video!) and it performed flawlessly.
I obviously love the wide toebox and zero drop, I love the cushioning – reminiscent of a Kinvara – and I just love the slipper like upper. My only real problems with the shoe involve durability in the upper and outsole/midsole material as I want this shoe to last forever. Also, the looks can be a turn-off to some (I actually kind of like them). I hope this shoe does in fact last forever and I hope you get the chance to try them out for yourself. I was pleasantly surprised! Let me know what you think of the Altra One 2 in the comments below!
LIKED:
Light (just over 7oz)

Flexible

Cushion

Upper

Fast

Zero drop/wide toe box
DISLIKED:
Upper Wear

Midsole wear

Looks (though I like, some do not)

Wide ankle material

Naming
QUALITY: 3/5
COMFORT: 5/5
PRICE: 4/5
LOOKS: 4/5
TOTAL: 16/20
These shoes were provided by Altra for review. All opinions are my own.
ALTRA PARADIGM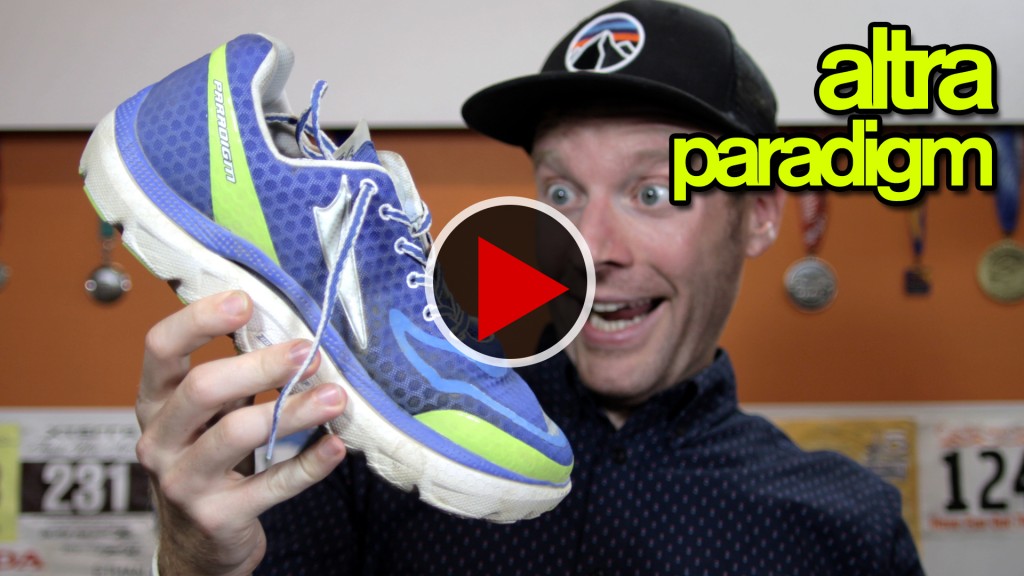 I've reviewed a few Altra shoes in the past and while I like their approach – wide toebox and zero drop – I could never fully get behind the models. The Paradigm signals a bit of a shift in direction from Altra and is one of their primary contenders in the Max Cushioning market. I will say that this shoe surprised me quite a bit and has nestled itself securely in my shoe rotation. It's a comfy beast!
The big question is if the Paradigm gives Hoka a run for their money, and I have to say that it does. By not only providing a wonderfully plush midsole cushion, VERY remeniscent of a Bondi or Stinson, the Paradigm one-ups Hoka's offerings by featuring that zero drop and wide toebox – two qualities Hokas do NOT offer.
While I love the soft midsole EVA, the wonderfully responsive A-Bound layer, the thin and light upper, and the shoe's durability, I'm still plagued by similar problems from previous Altra experiences. The upper, while thin, still feels too bunched and too clunky. The ankle area alone is pretty intrusive and contributes to a lot of my disappointment. However, all this aside, the Paradigm is a solid shoe that I would definitely recommend you consider if Max Cushion is on your agenda. And if you're looking for a trail version – while this shoe does just fine on trails – Altra also offers the Olympus which I will be reviewing very soon as well.
LIKED:
Cushioned

Durable

A-bound (nice stroble board responsiveness)

Light (just over 10oz)

Thin upper

Zero drop/wide toe box
DISLIKED:
Too much upper

Eyelets too close

Squared off toe box

Big heel
QUALITY: 3/5
COMFORT: 4/5
PRICE: 4/5
LOOKS: 4/5
TOTAL: 15/20
These shoes were provided by Altra for review. All opinions are my own.