2014 NEWTON GRAVITY III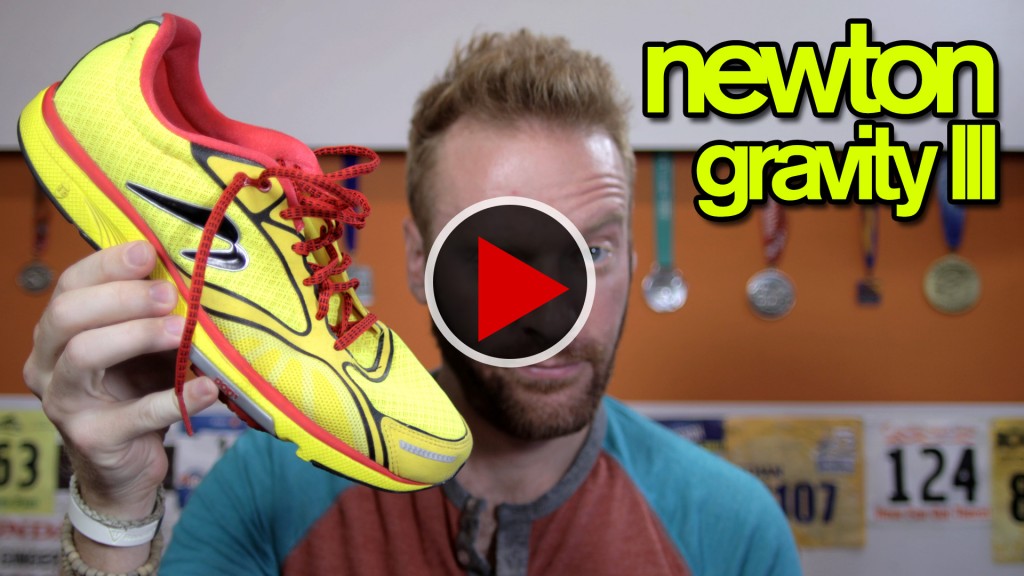 Well, i finally get my sweet lil ginger feet into a pair of the 2014 Newtons and am pleasantly surprised after that whole Newton BOCO AT debacle. These shoes return to what I know and love about the newton lug system, even bettering an already solid platform by adding a 5th lug and adjusting the midfoot lug box. Really have to say I enjoy these shoes a LOT!
The 5th lug is an amazing addition, creating far more stability in this shoe compared to it's predecessor. It also features a beautifully comfortable upper thats thin, light and plenty breathable. This shoe really shines at the top of the Newton hierarchy, but BOY is it expensive ($175).
Now, I have justified this cost in the past – citing that the shoe gets more mileage, wear better, performs great as a trainer, etc. But really, comparing this new Gravity III to the new Distance III, I really can't see why you would buy this over the $20 cheaper Distance III. That shoe will perform solidly as a trainer and racing shoe with plenty of durability – pending your efficiency – so i would stick with it. I will say that during my review process, I put far more miles in this particular shoe over the Distance, but that's because I realized just how similar they are.
So click above and watch my full review of the 2014 Newton Gravity. Have you run in the new Distance III or Gravity III yet? What do you think about the new 2014 Newton shoes? And have you seen some of their new kicks like the KISMET, FATE and AHA?
LIKED:
5 lugs (stable)

upper (light, thin, breathable, welded)

ToeBox (high volume)

Looks (design)

Durability

3mm Drop

Flexible
DISLIKED:
Break-In (bit more than used to)

Weight (9.5oz)

Price ($175)

Odor retention
QUALITY: 4/5
COMFORT: 4/5
PRICE: 2/5
LOOKS: 5/5
TOTAL: 15/20
These shoes were provided by Newton Running for review. All opinions are my own.
2014 NEWTON DISTANCE III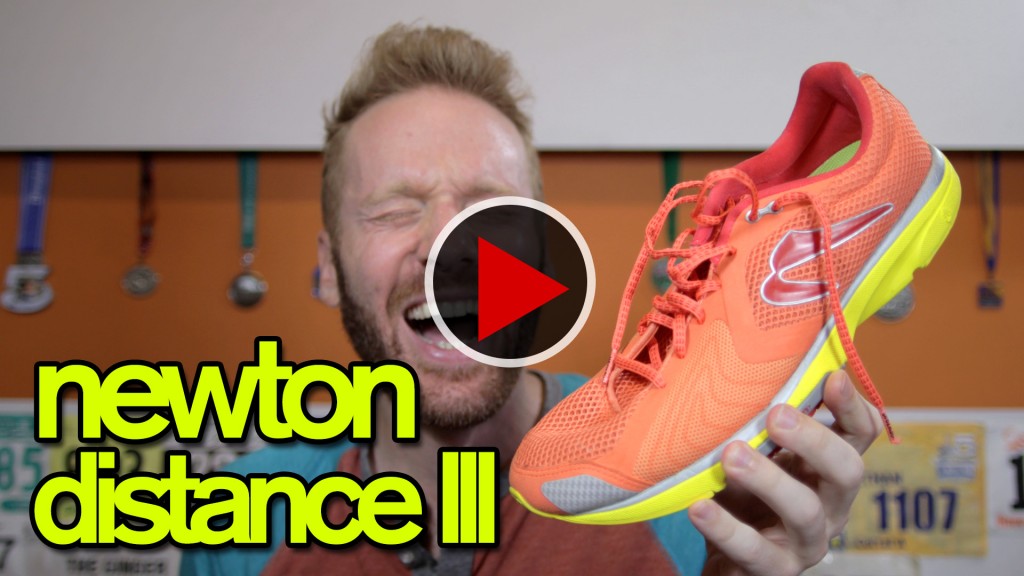 So after a few months, I finally got my hands on a pair of the new 2014 Newton Distance III and guess what? I really like them! After a bad experience with the Newton BOCO AT, I was skeptical of some of the new Newton tech, but am happy to report that the Newton Distance III stay true to form and rock for us midfoot/forefoot strikers. It feels just like the Newtons I'm used to and reminded me why I like them. Nice to feel that "POP" again – even though it takes quite awhile to get to that point in these.
While my major fault with this shoe revolves around how long it takes to really break-in the lug system – expect 40+ miles before you really fell that "pop" – there are a number of new things I really enjoy. The upper is fantastic. I think the new materials they are using are awesome, super soft, light and airy. The shoes themselves are fairly light (7.8oz) and will work very well for training and/or racing. Especially with the new lateral heel rubber which helps reduce wear-and-tear on the exposed EVA.
Comparing this shoe to the new Gravity III is a bit of a no brainer. While comparing Gravity and Distance shoes of Newton past, I could see why you would choose to run in both for various scenarios. But in this particular model year, I really feel that you get far more bang for your buck by sticking with the Distance III for all your needs. While the shoe is still VERY expensive, it's a better deal than the $175 Gravity III and performs just as well – if not better. I put a bulk of my review miles in the Gravity, but once I switched into the Distance III, it was evident just how similar they are despite the lower heel drop, lighter weight and differences in upper. I liked them more.
For you Newton-philes out there, have you run in either the Gravity III or Distance III? Let me know in the comments below what you think of the shoes and if you're as excited about them as I am? Also, have you seen some of the new models such as the FATE, KISMET or AHA?
LIKED:
5 Lugs (stable)

Upper (breathable, light, thin)

Toe Box

Looks

2mm Drop

Lateral Heel Rubber

Flexible
DISLIKED:
Break-in (no immediate POP, had to earn it)

Price ($155)

Sizing (expect a half size up)
QUALITY: 4/5
COMFORT: 4/5
PRICE: 2/5
LOOKS: 5/5
TOTAL: 15/20
These shoes were provided by Newton Running for review. All opinions are my own.